If facts and figures are not sufficient to obtain the desired insights, existing results require further depth or additional clarification, target groups are to be better understood, topics are to be explored, customer experiences are in the foreground (keyword: customer experience) or "soft facts" are needed, qualitative research with its in-depth approach is used. An ideal qualitative instrument is the online focus group, in which selected topics are discussed in depth in a small group in a live chat under the guidance of a moderator. If necessary, an online forum can be used afterwards, where the discussion is held at a later time and over a longer period of time (e.g. 1 week).
Target.
The goal of qualitative online focus groups is to uncover different points of view in the sense of psychological representativeness and to provide differentiated insights into target groups and topics to be investigated. Online focus groups are also ideal for supplementing quantitative studies before or after they are conducted: from the generation of hypotheses and items to the clarification, consolidation and enrichment of quantitative results. As a result, their field of application is also very broad: from idea development/screening, concept and product tests, usage & attitude studies to advertising material tests and website tests, the online focus group is a suitable instrument for generating in-depth consumer insights.
Possible Insights
Creative tool for brainstorming

Associations and expectations

Uncover attitudes

Brand Image

Competition analysis

Optimization potential

customer experience

Exploring topics

Target group descriptions

Buying and consumption motives

Information and purchasing behavior

Clarification of quantitative results

Likes / Dislikes

Strength / Weakness analyses
Downloads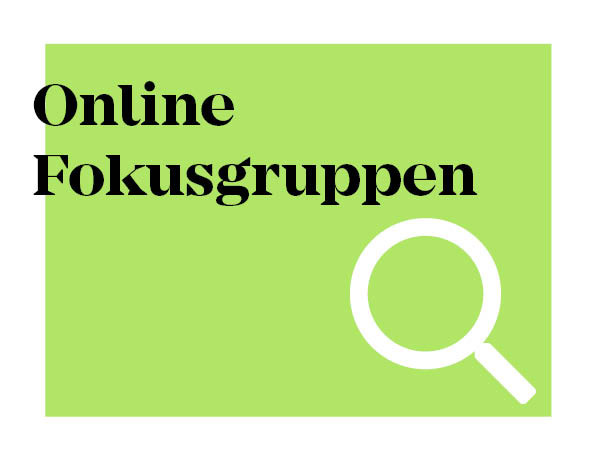 Is this the right tool for you?