The packaging can be seen as the face of the brand. In this role, it fulfills an important function in building internal brand images. In some cases it influences the perception even more than the logo or the brand name. In times of spontaneous purchase decisions at the point of sale, packaging makes a significant contribution to sales success. Especially in saturated markets with exchangeable products an aesthetic packaging design can help to stand out from the competition, apart from other experience-oriented communication measures. The task of this research is to check the relevant success drivers of the packaging effect and to show potential for optimization.
Target.
The central parameters in packaging tests include assertiveness at the PoS, perception, emotion as the main driver of the buying impulse, brand or product category fit, the conciseness and the stimulation of the purchase intent. It is important to determine to what extent packaging designs attract attention, communicate advantages, convey values ​​and qualities and stimulate purchases.
possible insights
Spontaneous associations

Likeability

Likes and dislikes: using our tag tool

Assignment of characteristics

Unaided and aided recall

Communication strength

Uniqueness

Stand out from the competition

Brand, product and target group fit

Conciseness

Price

Purchase intent

Recommendation
Downloads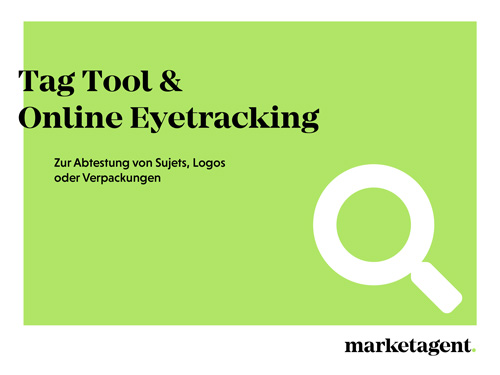 Is this the right tool for you?