Together with APA-Comm, we looked into the question of how digital Austria's PR branch is. We have mapped the status quo of digitization as well as trends and their opportunities, risks and challenges.
"We are all sitting in a large laboratory."
New channels, rapidly growing platforms, artificial intelligence and rapidly changing user behavior - these and other developments are changing the tasks and opportunities of PR managers. What is the status quo in the communications branch and which trends will prevail? We examined these and other questions as part of the PR Trend Radar survey on behalf of APA-Comm. The results were presented yesterday, Tuesday, in Vienna and discussed by PR experts.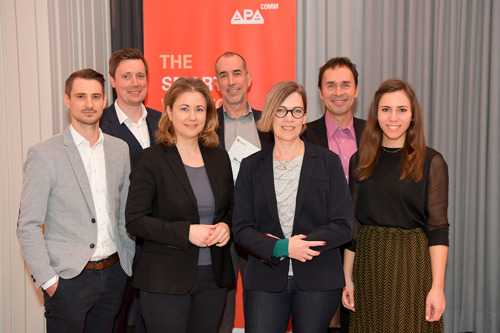 Credit: APA - Austria Presse Agentur / APA-Fotoservice / Hörmandinger
The biggest trends
Personalized content and offers represent the most important trend in digital PR for 62 percent of those surveyed, followed by live video (33 percent) and artificial intelligence (30 percent). Instagram is at the top in terms of communication channels: 62 percent assume that the photo platform will become even more important in the future - YouTube (61 percent) and LinkedIn (53 percent) are also said to be of increasing relevance for the PR branch.
The complete survey results can be found here:
Downloads