It seems that nobody can currently avoid generative AI tools. In addition to the hyped text application ChatGPT, there are also numerous AI image generators that use artificial intelligence to create digital images. Creativity seems to have no limits and with the right keywords anyone can become an artist themselves. It is precisely these hidden artists that Marketagent wanted to bring to the fore with its large AI-supported contest. The question mark was chosen as the connecting element. After all, this symbol is something of a fundamental part of the market research industry. Otherwise there were no further specifications and the participants were free to let their creativity run free. And they did!
Almost 900 submissions reached Marketagent over the course of April. People from 64 countries took part. Marketagent's internal jury selected the 20 best from all submissions, which were then submitted to a democratic vote in the community. Around 10,000 people cast their votes and took part in the worldwide public voting. The internationality of the contest is also reflected in the podium places. The clear winner was the AI ​​image by José Maria from Colombia.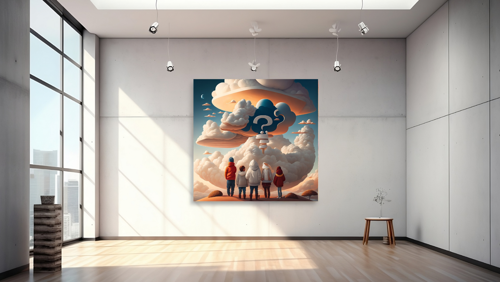 The entry of Radovan from Serbia came in second and Niklas from Germany completes the winners' podium. Congratulations to all three of them!