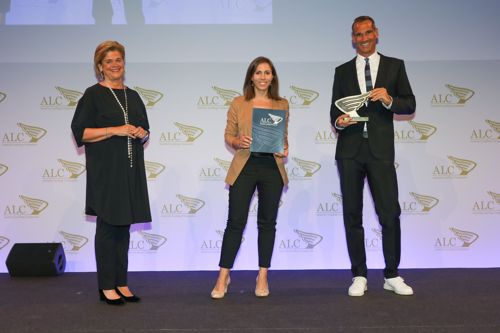 (c) Guenther Peroutka
On 16 June, Austria's Leading Companies were brought before the curtain and we are very proud of our 2nd place in the category "National up to 10 million euros", after we had already won the Lower Austria ranking.
Many thanks to Die Presse, KSV1870 and PwC Austria as well as Bettina Glatz-Kremsner, who presented us with the ALC Award.
We are very happy!