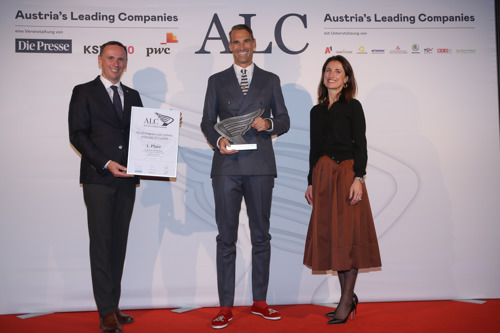 (c) Guenther Peroutka
On November 18, Austria's Leading Companies were once again brought before the curtain and the best of the best from the Viennese and Lower Austrian economy were awarded. We are mighty proud that we made it to 1st place in the category National Small Companies again this year. After our victory in the Lower Austria ranking last year and the 2nd place at the ALC Austria in the category "National up to 10 Mio Euro", we can already be happy about our third ALC Award.
Many thanks to Die Presse, KSV1870 and PwC Austria as well as Landesrat Jochen Danninger and PwC partner Agatha Kalandra for giving us the ALC Award.
We are very happy!